Old Hickory Property Management
We Can Help Manage Your Old Hickory Rental Property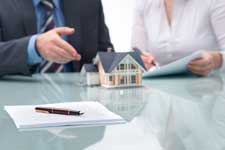 We offer a full range of property management services tailored to you as an investor, homeowner, or landlord. We have an extensive portfolio with over 300 single family homes, townhouses, condos, and apartments in the Old Hickory area.
The Benefits of using Bryant Properties
No hassle management
Automated owner statements
Online Owner Portal Access
Industry leading marketing tools
24/7 maintenance request handling
Prompt Response to Tenant Requests
Low vacancy rate
Low time on market
Industry specific local knowledge
What we do as your Old Hickory property manager:
Pre-purchase consulting.
Coordination & supervision of repairs to make a property or unit ready for the market.
Marketing of available property or unit.
Pre-screening & Full Screening of Tenants including:
Credit Check
Criminal Check
Rental History
Employment Check
Collection of Security Deposits, Pet Fees (If Applicable), & First Month's Rent
Move In Inspection of property or unit prior to Tenant taking possession.
Collection of Rents.
Handle non-payment and arrange for eviction if necessary.
Provide monthly accounting of Income and Expenses for each property.
Make monthly disbursements of net rent proceeds.
Regular drive-by and interior inspections of property or unit.
Fielding of maintenance requests and coordination of repairs.
Move Out Inspection of property or unit before releasing Security Deposit.
Coordination & supervision of repairs to make a property or unit ready for the market.
Testimonials
---
"Bryant Properties is a very professional and superior property management company. I am consistently impressed by their prompt response to the property's maintenance needs and providing effective customer service to the tenants. As I live over 2,000 miles away from the property that Bryant Property manages for me, I value so highly their expedient communication, accounting, and record keeping services. I would very highly recommend their stellar full-service property management services to both local and long distance property owners."
- Keith J.
Inquire About Our Services
Old Hickory Area Information
---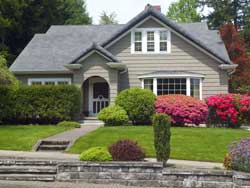 Old Hickory is a neighborhood of metropolitan Nashville named in honor of President Andrew Jackson who was nicknamed "Old Hickory."
This area is located in the Hadley Bend section of eastern Davidson County. The area is probably best known for being a former company town as the site of a large DuPont plant. Many of the houses in Old Hickory were built to house DuPont employees and supervisors in the early days of the factory's existence.
Old Hickory is bordered by the Cumberland River on the north and west, Old Hickory Lake to the east, and the former city of Lakewood to the south. To the north of the area is also the location of Old Hickory Lock and Dam. The main street through the area is Old Hickory Boulevard (Tennessee State Route 45).
The area today is the site of a country club, large golf course, city park, a Chamber of Commerce, and the DuPont plant, which has been mostly shut down but continues to employ a few hundred workers. The Nashville National Weather Service Forecast Office is located just to the southeast in nearby Wilson County, but it has an Old Hickory mailing address.
Old Hickory has its own post office, assigned ZIP Code 37138. The postal service area that uses the "Old Hickory" mailing address includes portions of Wilson and Davidson counties.
Many historic homes are located in the area known as the Village of Old Hickory, containing a number that are listed on the National Register of Historic Places. The smaller bungalow houses were built by DuPont as residences for factory workers, with the larger homes being designated for management. Many of the formerly dilapidated houses in the area are being bought, repaired and modernized. Wikepedia
Areas We Serve