Madison Property Management
We Can Help Manage Your Madison Rental Property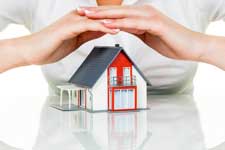 We offer a full range of property management services tailored to you as an investor, homeowner, or landlord. We have an extensive portfolio with over 300 single family homes, townhouses, condos, and apartments in the Madison area.
The Benefits of using Bryant Properties
No hassle management
Automated owner statements
Online Owner Portal Access
Industry leading marketing tools
24/7 maintenance request handling
Prompt Response to Tenant Requests
Low vacancy rate
Low time on market
Industry specific local knowledge
What we do as your Madison property manager:
Pre-purchase consulting.
Coordination & supervision of repairs to make a property or unit ready for the market.
Marketing of available property or unit.
Pre-screening & Full Screening of Tenants including:
Credit Check
Criminal Check
Rental History
Employment Check
Collection of Security Deposits, Pet Fees (If Applicable), & First Month's Rent
Move In Inspection of property or unit prior to Tenant taking possession.
Collection of Rents.
Handle non-payment and arrange for eviction if necessary.
Provide monthly accounting of Income and Expenses for each property.
Make monthly disbursements of net rent proceeds.
Regular drive-by and interior inspections of property or unit.
Fielding of maintenance requests and coordination of repairs.
Move Out Inspection of property or unit before releasing Security Deposit.
Coordination & supervision of repairs to make a property or unit ready for the market.
Testimonials
---
"Bryant Properties is a very professional and superior property management company. I am consistently impressed by their prompt response to the property's maintenance needs and providing effective customer service to the tenants. As I live over 2,000 miles away from the property that Bryant Property manages for me, I value so highly their expedient communication, accounting, and record keeping services. I would very highly recommend their stellar full-service property management services to both local and long distance property owners."
- Keith J.
Inquire About Our Services
Madison Area Information
---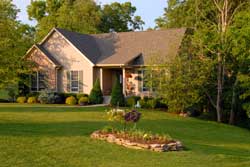 The 1920s, the 1930s, and FDR. The 1920s began the advent of modern growth for the Madison area. The Montague subdivision on the east side of Gallatin Pike was a place you "couldn't even visit…unless you had scads of money." The Madison Red Sox baseball team gave a musical show in 1920 that featured Joseph MacPherson, the first voice to sing on radio station WSM's initial broadcast in 1925. The 1920s – 1930s saw the formation of the Madison Civic Club, the Madison Park Land Company, the Madison Realty Company, the Madison Water Company (Madison Suburban Utility District), Douglas & Levine Subdivision, and Forest Park Subdivision. President Franklin D. Roosevelt visited Nashville and Madison on November 17, 1934. Arriving by train at Union Station, FDR and First Lady Eleanor Roosevelt visited the tomb of President James K. Polk at the State Capitol, had breakfast and toured The Hermitage, stopped by J. Taylor Stratton Elementary School in Madison, and toured Vanderbilt and Fisk Universities. (Madison Station, Guy Alan Bockman; Historic Nashville, Inc.)
World War II leads into the Nifty Fifties. Madison residents volunteered for service in the armed forces and the Tennessee State Guard, bought Bonds and Stamps, and scanned the night skies for air raids. The Fifties began a decade of tremendous growth: the first traffic light, development of Neely's Bend area, new buildings in the downtown business district, the organization of the Madison Chamber of Commerce, the construction of Madison High School, the first Hilly-Billy Day event, the incorporation of Odom's Sausage Co., Inc., the development of Madison Square Shopping Center, and the construction of homes and subdivisions, apartment buildings, and shopping areas. (Madison Station, Guy Alan Bockman)
Nashville's reputation as a country music center can be traced to the 1920s, when WSM radio launched the WSM Barn Dance (later the Grand Ole Opry), a radio show used as a marketing tool by the National Life and Accident Insurance Company. The "Nashville Sound" emerged in the 1950s and is given credit for the successful comeback of country music after the advent of rock music in the late 1950s. Many of the early country musicians, now considered legends, made their homes in Madison. Kitty Wells and Johnnie Wright, Cowboy Copas, George Morgan, Jim Reeves, Roy Acuff, Hank Snow, Eddie Arnold, Floyd Cramer, Patsy Cline, Earl Scruggs, and Bill Monroe are just a few of the many Grand Ole Opry legends who called Madison "home" as well as Col. Tom Parker, Elvis Presley's long-time manager. (Madison Station, Guy Alan Bockman; Interview with Jean Stromatt, niece of Kitty Wells). Wikepedia
Areas We Serve