Hermitage Property Management
We Can Help Manage Your Hermitage Rental Property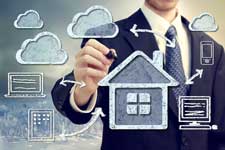 We offer a full range of property management services tailored to you as an investor, homeowner, or landlord. We have an extensive portfolio with over 300 single family homes, townhouses, condos, and apartments in the Hermitage area.
The Benefits of using Bryant Properties
No hassle management
Automated owner statements
Online Owner Portal Access
Industry leading marketing tools
24/7 maintenance request handling
Prompt Response to Tenant Requests
Low vacancy rate
Low time on market
Industry specific local knowledge
What we do as your Hermitage property manager:
Pre-purchase consulting.
Coordination & supervision of repairs to make a property or unit ready for the market.
Marketing of available property or unit.
Pre-screening & Full Screening of Tenants including:
Credit Check
Criminal Check
Rental History
Employment Check
Collection of Security Deposits, Pet Fees (If Applicable), & First Month's Rent
Move In Inspection of property or unit prior to Tenant taking possession.
Collection of Rents.
Handle non-payment and arrange for eviction if necessary.
Provide monthly accounting of Income and Expenses for each property.
Make monthly disbursements of net rent proceeds.
Regular drive-by and interior inspections of property or unit.
Fielding of maintenance requests and coordination of repairs.
Move Out Inspection of property or unit before releasing Security Deposit.
Coordination & supervision of repairs to make a property or unit ready for the market.
Testimonials
---
"Bryant Properties is a very professional and superior property management company. I am consistently impressed by their prompt response to the property's maintenance needs and providing effective customer service to the tenants. As I live over 2,000 miles away from the property that Bryant Property manages for me, I value so highly their expedient communication, accounting, and record keeping services. I would very highly recommend their stellar full-service property management services to both local and long distance property owners."
- Keith J.
Inquire About Our Services
Hermitage Area Information
---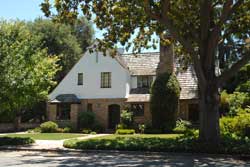 Hermitage, Tennessee is a neighborhood of Metropolitan Nashville, Tennessee located in eastern Davidson County, adjacent to, and named in honor of, The Hermitage, home of Andrew Jackson, seventh President of the United States. Though the area is incorporated as part of the Metropolitan Government of Nashville and Davidson County, it maintains its own identity as a residential and commercial suburban area.
Hermitage is located immediately to the east of Donelson, a Nashville borough which is named in honor of Andrew Jackson's father-in-law John Donelson, and just to the west of Mount Juliet in adjacent Wilson County. A rural area only 30 years ago,[when?] Hermitage is now a thriving district with a highly developed network of retail stores and typical suburban tract houses ranging from the "starter home" to the "executive residence". The technology headquarters of Deloitte Touche Tohmatsu, one of the Big Four auditors, is located in Hermitage, sprawling over 200,000 square feet (19,000 m2) and employing over 1,000 people. Hermitage is a small example of urban sprawl. An array of apartments exists as well. Major thoroughfares include U.S. Route 70, Interstate 40, and State Route 45. The neighborhood also has a station on the new Music City Star commuter rail service and is also home to the Tennessee Secondary School Athletic Association, the organization which administers junior and senior high school sporting events.
Hermitage is divided from Donelson by the Stones River and its bottom lands, Clover Bottom. It has benefited greatly from the impoundment of the Stones by J. Percy Priest Dam, a nearby United States Army Corps of Engineers project, which provides a great deal of recreation opportunities, particularly in the summer months, and which has contributed greatly to the desirability and value of the area's real estate. Hermitage and Donelson are often thought of as something of a unit, and even have a joint Chamber of Commerce and Christmas parade.
Hermitage is generally thought to be at least roughly coextensive with its United States Postal Service ZIP Code of 37076. Wikepedia
Areas We Serve